2013 PARANORMAL READING CHALLENGE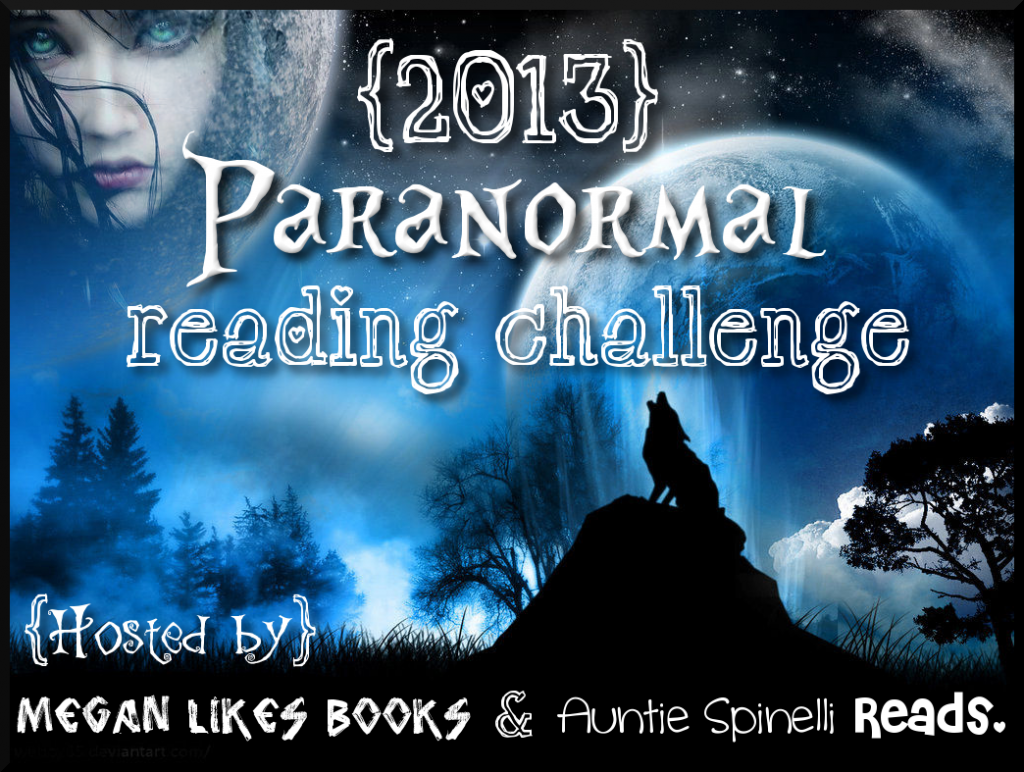 January - Vampires:
February - Angels/Nephilim:

Hush, Hush by Becca Fitzpatrick
March - Fey: The Iron King by Julie Kagawa
April - Demons

:
May - Aliens:

I am Number Four by Pittacus Lore
June - Zombies:

Enclave by Ann Aguirre
July - Witches and Wizards:
August - Mermaids:

Of Poseidon by Anna Banks
September - Dragons:
October - Ghosts
November - Werewolves/Shape-shifters
December - Other
2013 CATCH UP READING CHALLENGE
Books I plan to read:
1. The Knife of Never Letting Go by Patrick Ness
2. The Maze Runner by James Dashner
3. Hounded by Kevin Hearne
4. Enclave by Ann Aguirre
5. Daughter of Smoke and Bone by Laini Taylor
6. I am Number Four by Pittacus Lore
7. Cinder by Marissa Meyer
8. Infinity by Sherrilyn Kenyon
9. Shatter Me bi Tahereh Mafi
10. Legend by Marie Lu
11. A Game of Thrones by George R.R. Martin
12. Graceling by Kristin Cashore
13. Gone By Michael Grant
14. Under the Never Sky by Veronica Rossi
Note: Striked - Finished
2013 BINGO READING CHALLENGE
Update every April 1st, July 1st, October 1st, and December 31st.
-Jack ad th

e Ship of Thieves by Carol Hughes
-For One More Day by Mitch Albom
-The Five People You

Meet in Heaven
by Mitch Albom
-The Perks of Being a Wallflower by

Stephen Chbosky
-Blood Red Road by M

oira Young
-Hush, Hush by Becca Fitzpatrick
-To Kill a Mockingbird by Harper Lee
-The Catcher in the Rye by J.d Salinger